[Originally posted on Forbes]
Today More Seats welcomes guest writer Natasha Murashev to talk about the psychological hurdles that we women face when it comes to advancement in our careers. First, her background. And then: her write up. Now, we dance!
Background Information:
Name: Natasha Murashev
Employer & Job Title: Co-founder and Director of Operations for Holler, Inc, a mobile application that helps you quickly organize activities with nearby people in your networks
Educational Background: Bachelors in Psychology from Northwestern University in 2008
Previous Work Experience: Sales Operations Coordinator at Google and a Staff Operations Specialist at the FBI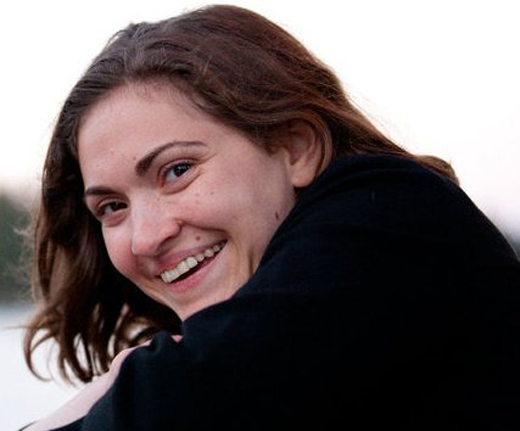 Several psychology studies have shown that in general, women tend to attribute their success to good luck while men attribute their success to their own skill. Conversely, women tend to attribute their failure to their own (lack of) skill while men attribute their failure to bad luck. While these are controversial and still debated findings (since some psychology studies were not able to confirm these results), I see these gender differences play out in the real world every day.
One result of this, in my opinion, is that women are not good at bragging or shamelessly "selling themselves" like men are. Well, if you believe that you got a big promotion because of luck, you're probably not going to feel right bragging about how much your deserved the promotion and how awesome you are – instead, you're going to feel like a scam artist who got lucky and you'd be "lying" if you said you deserved it. A man, in contrast, will feel like he deserved the same promotion through his own intelligence and hard work, and guess what, that's worth bragging about.
And this type of thinking does not just apply to how we think of our own successes and failures. In another psychology study, researchers found that we attribute the success of other men to their internal abilities, while we attribute the success of other women to external factors such as good luck. And, conversely, we attribute men's failures to bad luck and women's failures to lack of skill and ability.
So basically, today's successful women leaders are considered by the rest of us to be in some way "lucky" to have gotten to where they are. That is because they might tell a story of how they became successful because of "luck" (remember, women tend to attribute their own success to luck) and the rest of us see them as lucky (because we attribute a woman's success to luck).
I attended an amazing event last week, where one of the successful women on the panel was Marissa Mayer, VP of Location and Local Services at Google and someone I personally look up to. Marissa told the women in the audience a story of how she had 14 job offers from start-ups after graduating Stanford University with a masters degree in Computer Science, and she chose to join Google as employee #8. When mentioning Google, she reflected that a lot of smart people worked ridiculously hard to make Google a success, but part of Google's success also came from luck, being at the right place at the right time.
That got me thinking, would Marissa Mayer still be the success she is today if she chose a start-up that perhaps wasn't that "lucky"? I personally believe that the answer is yes, Marissa Mayer would be as successful as she is today no matter what company she first worked at. But including an element of "luck" in her own success story somewhat discredits her own incredible abilities and shows the other women in the room that some type of luck is still needed for success, even when you're a genius. Yet, some might even argue, Google was actually late in its timing – there were a few other search engines (Yahoo, AskJeeves, etc) who were around and successful before Google came along.
In order to get more seats at the table, this discourse of "luck" needs to disappear from how we, as women, think of our own and others success. We need to attribute our own successes to our own abilities and be proud of our well-deserved accomplishments. And we need to attribute other women's successes to their abilities and well-deserved accomplishments.
The truth is, there will always be an element of what seems like "luck" in every success story. The more we get out and live life and try new things, the more likely it is (statistically) that we will "serendipitously" bump into someone or something that will lead us on our path to success. We just need to realize that serendipity is normal and happens to everyone, but it takes real skill to notice that you finally found that one opportunity you were looking for and turn that into a success story. And when you tell that success story to others, you need to focus on how you used your own skills to find opportunities for success rather than focusing on just that one moment of pure luck that led to your success.
To keep in touch with Natasha, follow her @NatashaMurashev


Tags: equality, ForbesWoman, gender, holler inc, leslie bradshaw, Marissa Mayer, natasha murashev, women