As an accompaniment to the upcoming SXSW Interactive panel by the same name, Eloqua and JESS3 have put together The Message is the Messenger infographic which examines how influence has shifted to the individual over the last few years.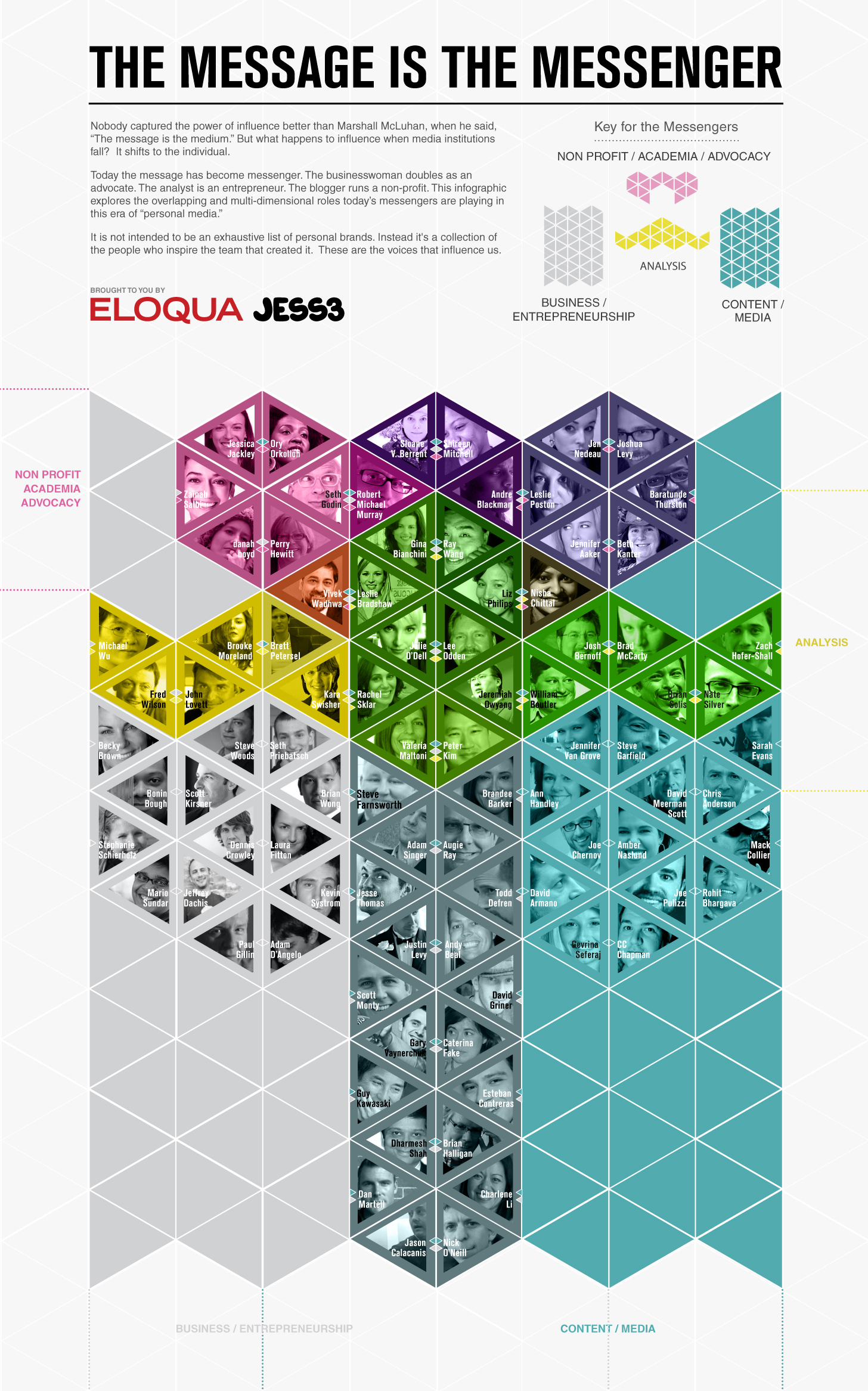 (click here to download large format pdf)
Taking a modern twist on a Venn diagram, this infographic explores the overlapping and multi-dimensional roles today's messengers are playing in this era of "personal media." It is not intended to be an exhaustive list of personal brands. Instead it's a collection of the people who inspire and inform those who created it, the voices that influence us.
Check out some early sketches and concepts below: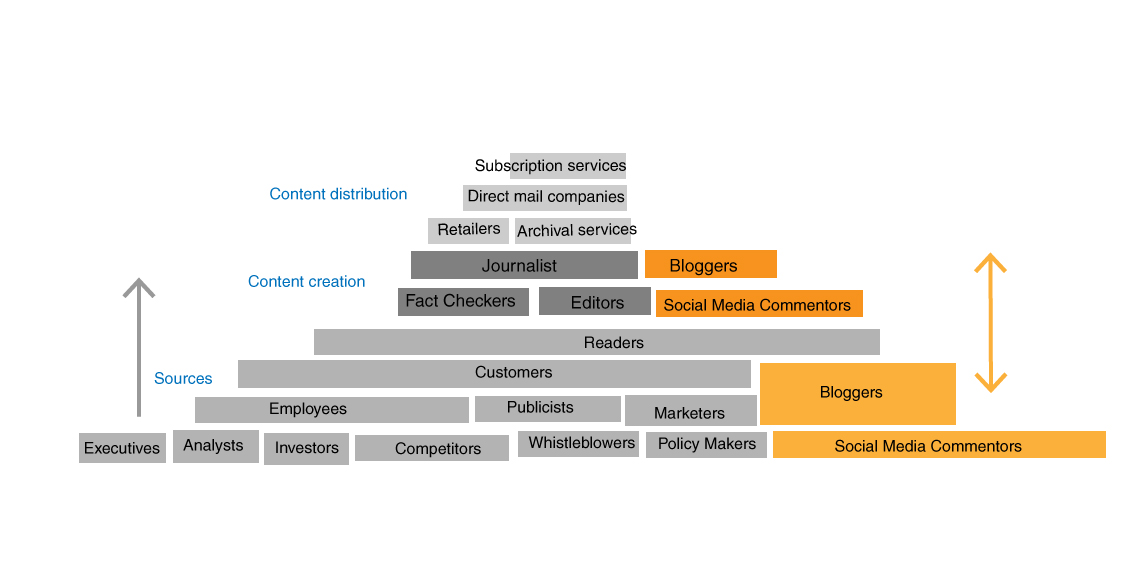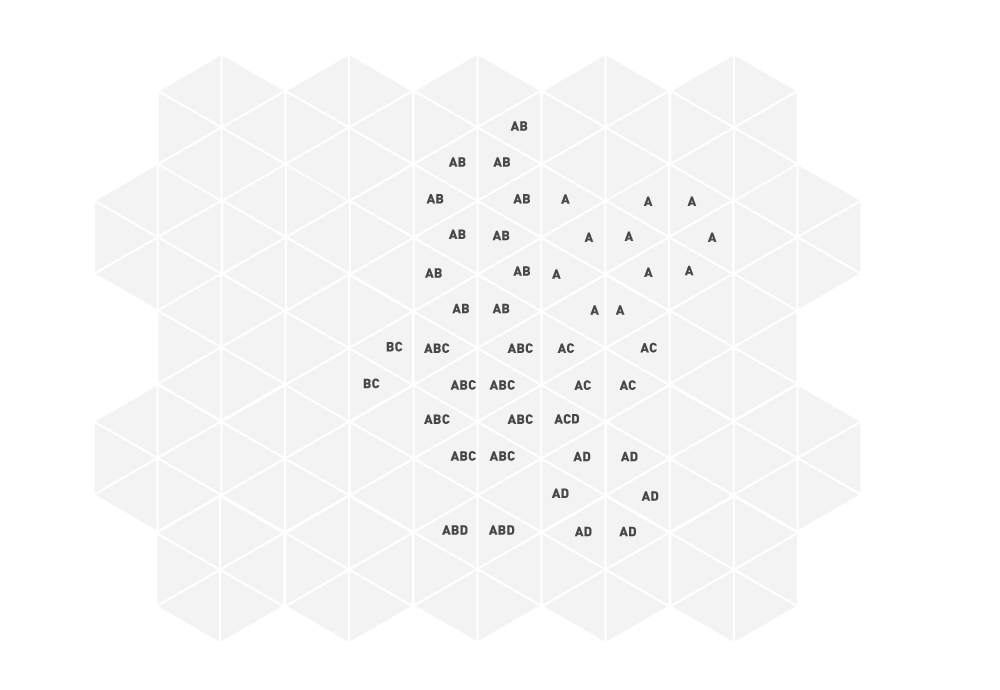 Tags: eloqua, infographics, JESS3, sxswi