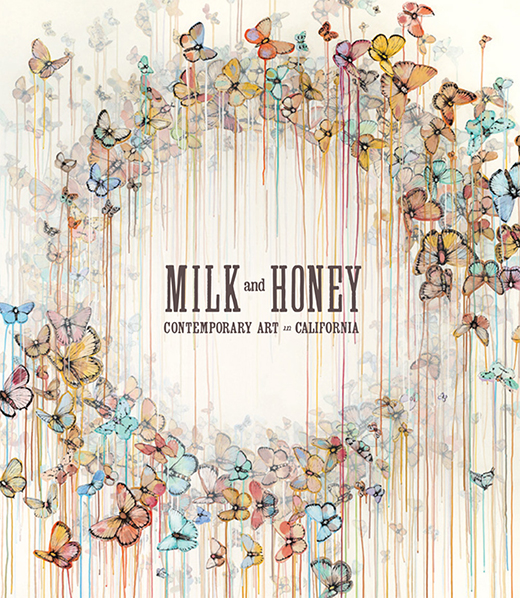 This Saturday in LA is the book release for Milk and Honey: Contemporary Art in California, edited by Justin Van Hoy and published by Ammo Books. I had the honor of being included, alongside such amazing California-based artists as Ed Ruscha, Barry McGee, Mel Kadel, Chris Burden and Megan Whitmarsh.
To quote the book: "Milk and Honey: Contemporary Art in California celebrates today's most innovative artistic talents—from a variety of mediums and styles—creating aesthetically influential work on the West Coast. By showcasing unknown and emerging artists alongside established icons who all call California home, this collection emphasizes that region and lifestyle directly affect the working process and ultimately the state of contemporary imagery."
The reception is Saturday evening, November 3rd from 7-10 p.m. at Gagosian Gallery. This will coincide with William Eggleston's show Los Alamos.
There will be food, drinks, and music provided by Secret Circuit DJ and ESP. A limited-edition Milk and Honey shirt collaboration with Joey Gallagher and RVCA, as well as a limited-edition Milk and Honey tote bag collaboration with Cleon Peterson and INCASE will be available.


Tags: Ammo Books, art, artwork, books, california, events, florencio zavala, Justin Van Hoy, los angeles