Marissa and Burning Love: Two Smart Moves by Yahoo!
Yahoo!'s big announcement about Marissa Mayer, former Google executive, being the new sheriff in town is one of several smart moves by the company to help really step up its game from the top.
But Yahoo! is also making good decisions at a lower level, too. Specifically, with its offerings and content strategy.
A few weeks ago I discovered this amazing series brought by Yahoo! Screen (which to be honest, I didn't even know existed). If any of you love (or hate) "The Bachelor" or "The Bachelorette," then you'll LOVE this original series featured on this online video hub: "Burning Love."
As I plowed through this entire series in an entire day (in true modern-day-TV-watching fashion), I noticed several of the most effective ingredients we use at JESS3 when it comes to content:
Talk about snackable: short, 20-minute episodes that are released twice a week.
Mega star power: with lead roles from Ken Marino and Michael Ian Black, as well as cameos from Jennifer Aniston, Adam Scott, Kerri Kenney-Silver, Ben Stiller, Kristen Bell, former bachelor Jake Pavelka to mention a few.
Super entertaining: Freakishly hilarious mockery of the actual reality show. It's like mocumentaries (my favorite being "Best in Show"), but for reality TV shows. So, what would that be: mit-coms, meality shows? I mean, the script and mannerisms are so much like the actual show it's almost sad (for ABC), especially when it comes to the overuse of this line "We just had a real connection…"

It's a no brainer for Yahoo! to take this kind of series on, rather than Hulu, namely in light of agreements Hulu has in place with ABC, so kudos Yahoo!But, one (kinda major) complaint…
You have to promote your content to get noticed and watched! If a friend hadn't mentioned this in passing to me, I would have never known. If you're not always in the Yahoo! orbit, it seems as thought there is little to no promotional strategy, which is such a bummer! Instead, Yahoo! should be smearing this thing all over the Interwebs!
It's fun to see where the social shares are going the most — unsurprisingly, Google+ is the lowest, given both the platform and the audience base.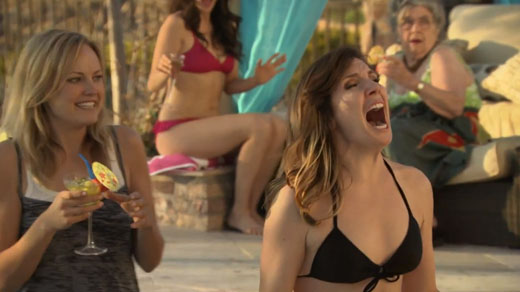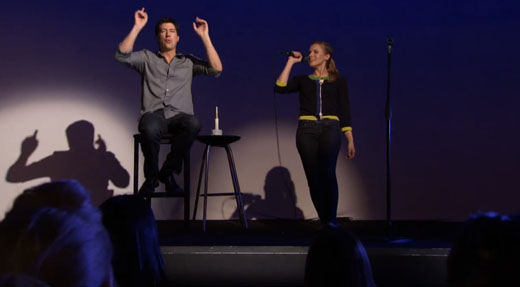 So, do yourself a FAVOR and watch this awesome series! And, here's to hoping with Marissa in charge, we'll see even more smart content and moves from Yahoo!


Tags: becca colbaugh, video