See you later Ultra Violet!
Ultra Violet has stepped aside to give you Pantone's more zen, environmentally aware 2019 colour of the year: Living Coral. Pantone describes Living Coral as a "life affirming" color, speaking to our innate human need for "optimism and joyful pursuits". We also think this year's selection is a not so subtle hint that we all need to chill and take a look around at our environment.
Here's their release visual, complete with cute little fish :3.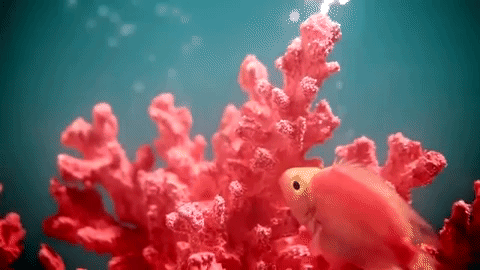 Love Everything Color? So do we at

JESS3