Who doesn't love pizza? If you raised your hand, please leave. For everyone else, may I present the work of Melbourne-based artist Phil Ferguson, who deals in crochet, Instagram, and a serious(ly great) case of terminal mopeface.
Pizza headgear not quite your thing? Maybe you're more of a left coast type. You need a taco.
Or were you just looking for a different variety of Italian food? Ferguson has you covered there too.
Tweeting as @chilliphilly, Ferguson first started putting food on his head when he moved to Melbourne and didn't know a soul.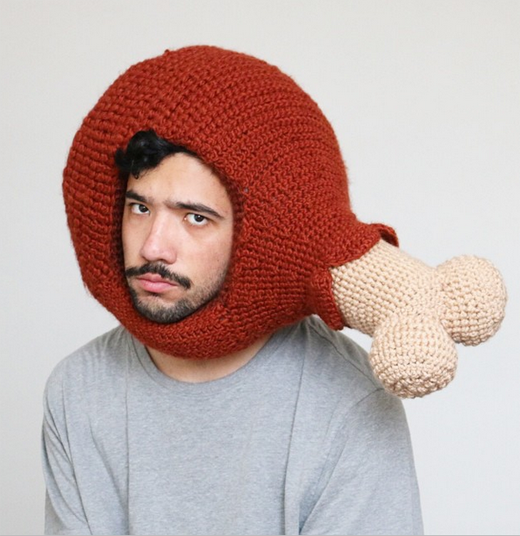 With the help of his crocheted creations and signature look, he soon found a community.
And we found our new favorite Instagram.
Source:
https://instagram.com/chiliphilly/