One of the awesome things about going to SXSW every year is meeting up with the friends you made last year, and the year before. The best is when they're locals, immersed in the Austin scene. One of the people we're luckiest to know in Austin is artist Ami Plasse.
As Amirocks, his sketches of SXSW events capture the fantastic energy and excitement in the air. Not only that, but he covers the Austin music scene during the rest of the year as well (because although we sometimes forget, Austin is still there even when SXSW isn't).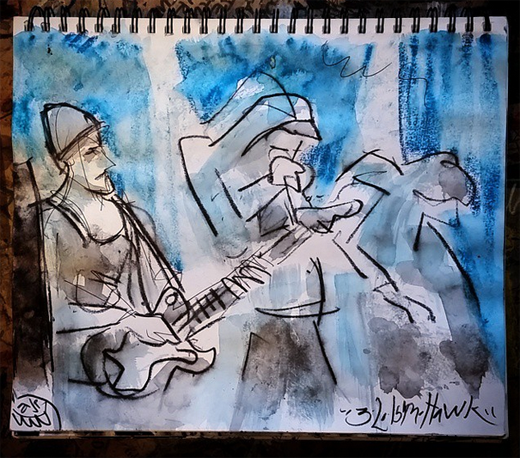 For more of Ami's amazing work, check out amirocks on tumblr and Instagram.
Source:
https://instagram.com/amirocks73/
http://amiplasse.spacecrafted.com/