Looks like Santa has finally mastered the internet! If you're looking for ways to delight your children (or significant other, why not?), make sure to check out Portable North Pole for a way to send your loved one a personalized video message from Santa.
Take a couple minutes to fill in the recipient's name, age and a few awkward details about them (what are their behavior problems that Santa can guilt them about? Having trouble going to the potty?) and viola! Santa's elves will send you a somewhat creepy video of Santa talking directly to your child and giving them a tour of the factory.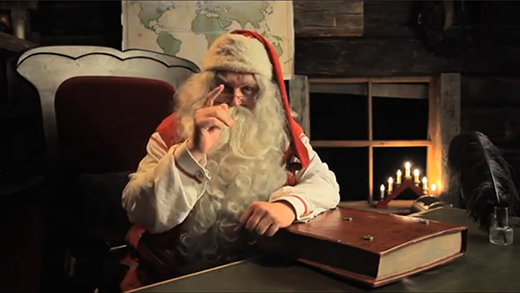 It's completely free, but for a few extra bucks Santa will send a personalized letter in the mail to your child, or you can add more specific details to the video. I can only wonder if this includes your child's playground crush or that time they wet the bed and blamed it on the dog. Only coal for you, Timmy!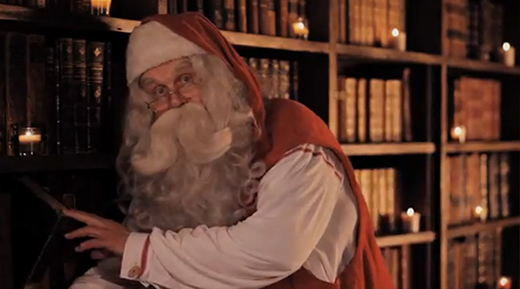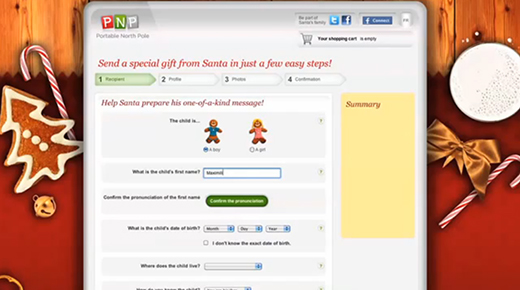 Tags: featured, holidays, Lydia Wallbaum, Santa Claus, video