The new iPhone just hit stores, and we're taking a close look through the JESS3 telescope. Yes, telescope in the way that we're looking from afar (from the end of the Apple store line) trying to size-up exactly what's different about iPhone 5. Is it THAT much better?
So, how badly do you want one? Probably not as bad as this guy…
…but who knows, maybe you do.
Overall, the early reviews seem to be quite positive about the new phone and its features. However, as with any new technology, we will have to wait and see if the accolades last.
So what's new besides the obvious?
For one, everyone seems to notice the speed of the new iPhone 5. Whether it's turning the phone on, loading apps, or taking pictures – the iPhone 5 has definitely worked out some of its speed issues that have annoyed users in the past.
Additional features include a larger 4-inch screen, faster processor, improved camera, LTE support, and a new lightning connector. This chart below shows many of the new features compared with iPhone's competitors. While not all the features seem to out-do some of the competition, Apple customers and critics alike seem to enjoy what they're experiencing with the iPhone 5.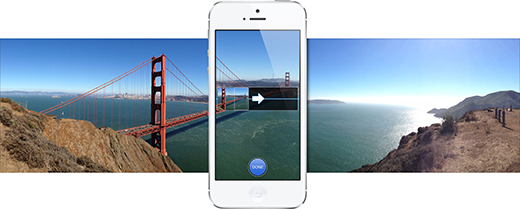 The panorama camera is just one major upgrade people are excited about. In truth, the only negative thing that has come out regarding the physical appearance of Apple's latest is users are saying it is more scratch-tacular.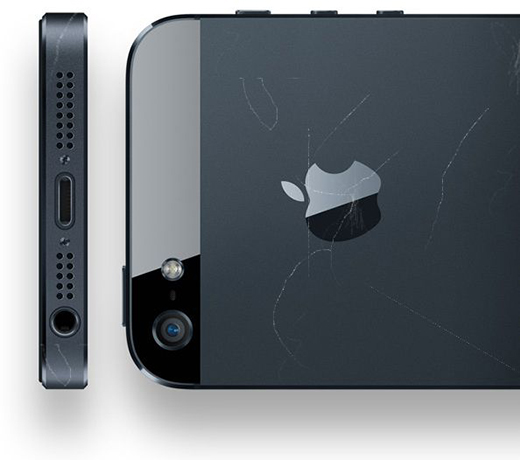 As expected (kind of), iPhone 5 sales have been through the roof since coming out last Friday. Apple announced Monday that sales topped 5 million for the opening weekend. That's approximately 1 million more units sold than the 4s generated one year ago.
However hot the new iPhone 5 is, the sales were a Wall Street let-down. As discussed in this Huffington Post article, the product apparently didn't deliver to the hype. Their sourced analyst said Wall Street expected at least 6 million to 6.5 million iPhone sales in the first three days. The shortage is being blamed on the lack of supply. Naturally, the iPhone 5 is a hot commodity and stores are having a difficult time keeping their shelves stocked.
SO – unless you were one of the many million people who pre-ordered, stood in line, got paid by Apple to stand in line for someone else, or are like our impatient-driver-friend up above, it looks like you may have to wait to get your hands on Apple's newest iPhone. Wall Street can continue sulking.
Apparently many stores have sold out of the model (even the Sprint version). There is a stack of orders, and on top of that, the projected delivery time has been stretched to three to four weeks. And you say there was a revolt in the manufacturing plant? Hmmm. If you want to dive in further on theories as to why you can't get an iPhone 5 right now, John Paczkowski from All Things D did a pretty good job of theorizing the possibilities in his article Why Didn't Apple Sell More iPhone 5s Opening Weekend? How Do We Know It Didn't?
If you haven't read other notable reviews yet, here are a few I found to be interesting: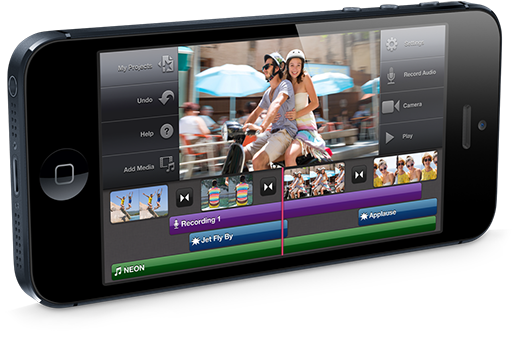 Tags: apple, C Net, Chris Marple, cnet, ebony, huffington post, huffingtonpost, iphone, iphone 5, iphone5, John Paczkowski, mashable, tech, technology