First, before you even start reading, you need to press play on the video below to set the mood while you read on.

Even if you aren't a basketball fan, you've probably at least heard about the NBA finals that are well under way.
With JESS3's second largest team in Oklahoma, we can't help but Thunder ourselves Up over the Miami Heat during the past two weeks. It has been a great playoff so far. We might be down, but there's hope.
It's no secret that Oklahomans have quickly become one of the most dedicated and passionate NBA's fanbase. In fact, our fans' unwavering support is the reason we finally were able to welcome to professional basketball team to our state.
The Backstory
Following the aftermath of Hurricane Katrina in 2005, Oklahoma City adopted the Hornets with open arms. For the next two seasons, the heartland became home for the Hornets. Rumor has it the Hornets were so happy with the Oklahoma love, they didn't want to go back to New Orleans, but alas the team did return to its New Orleans roots.
Just a short year later, Oklahoma City was in the bidding to buy out the Seattle SuperSonics. With some big financial players at the table, along with Oklahoma City voters approving $120 million in tax incentives for revitalizing downtown, including a new arena, Oklahoma became the proud owner of its own NBA team.
In the first year alone, the team's total value saw an 12 percent increase, and every last ticket was sold out.
The finals have only reinvigorated our fans' spirit, despite the Thunder lagging a little bit behind in first half of the playoffs. In fact, our fans love Thunder so much, we don't give up any of our seats for anyone, even last-minute celebrity divas like Little Wayne, who wasn't too happy about not getting special treatment.
And it's not just Oklahoma — in an ESPN SportsNation poll, every state except for Florida placed their bets on the Thunder. And, Kevin Durant has beat out the all-worshiped LeBron James by a whopping 30 percent, according to merchandise leads from Fanatics.com.
Here's a look at some of the best Thunder images and videos of the season.
Don't forget to #ThunderUp!!!
Every Oklahoman Can Relate to This 6-Year-Old's Meltdown During Game 3.

The First Time Oklahoma Wasn't Declared a Red State.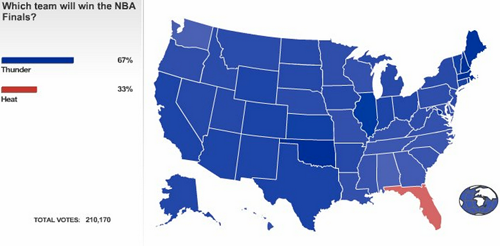 Oklahoma City Fans Love Their Thunder so Much, We Paint our Interstate!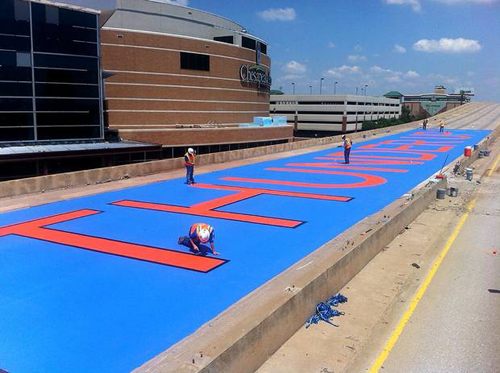 Thundering Up, Someecards Style
We've Mentioned True Grit before, but Oklahomans also Have Blue Grit.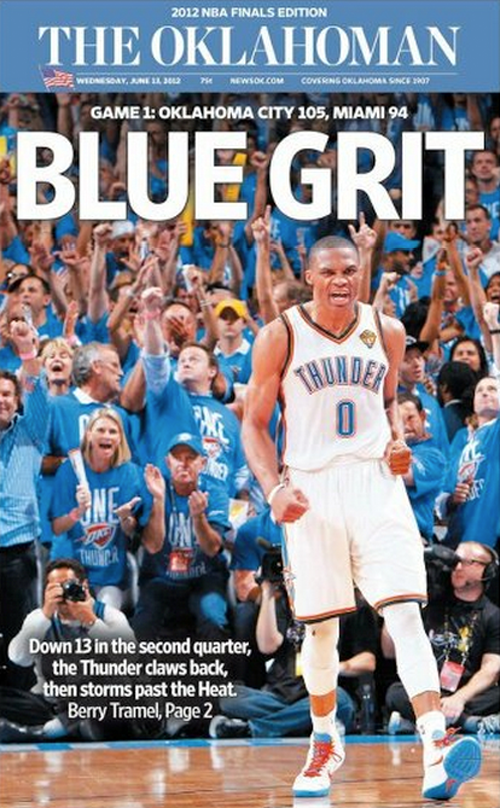 Live from the Thunder Arena, Game 2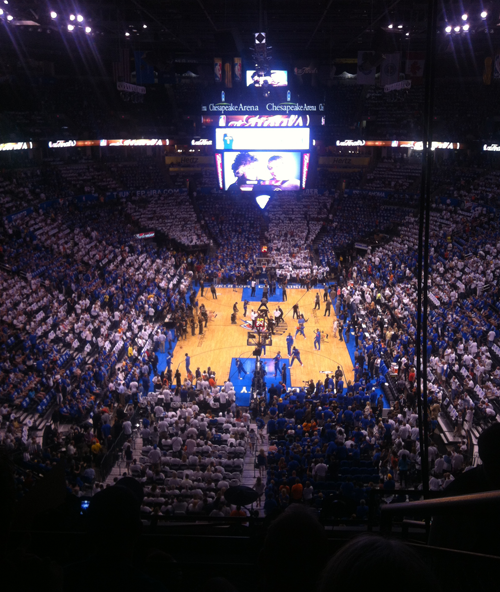 Huddle Up, Boys

Foul!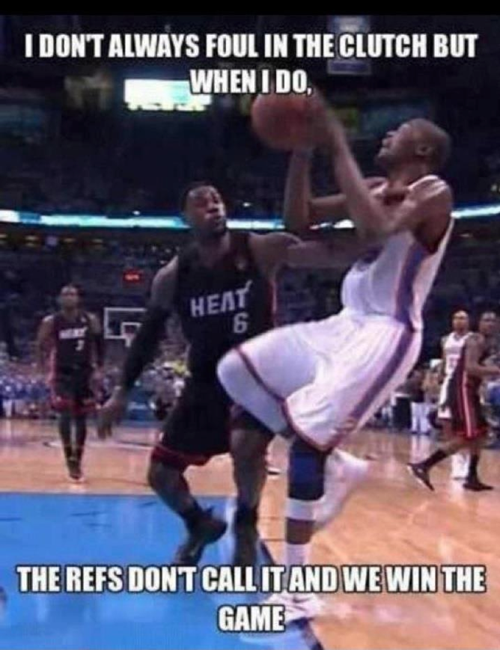 Thundering Up Dirty Cowboy Style

The Chesapeake Arena Draped in Thunder Gear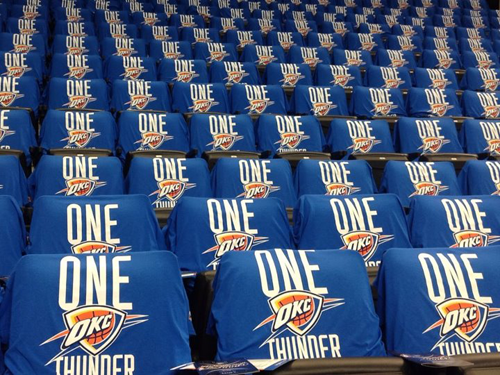 Beard Like Harden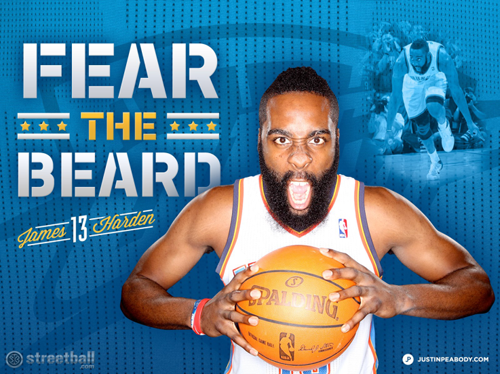 Team Is One

There's Still Hope!

Thunder Up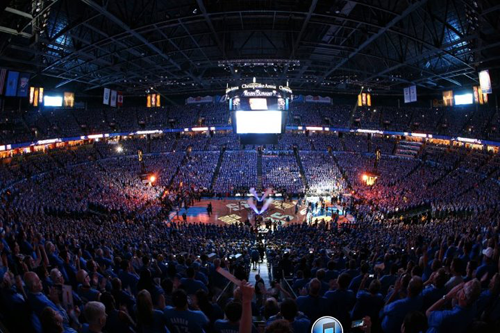 Hank in his Thunder Gear

Parting Thoughts…



Tags: #thunderup, JESS3, Oklahoma City Thunder, Thunder Up