South by Southwest 2012 starts in 7 days. 7. days. Are you ready? Probably not, but don't panic. As someone who has attended South by Southwest every year since 2004, I've learned a few tips and tricks along the way that will come in handy during your stay in Austin. If you're reading this, I assume you've got your badge ordered, your flight booked, and your lodging lined up and that we can get down to the things you probably haven't thought of sweating yet: the small stuff.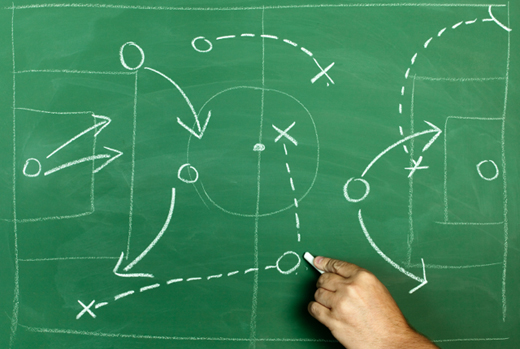 1. MAKE A PLAN AND STICK TO IT.
Make a reasonable schedule, nail down your game plan, and don't change it. The possibilities for learning, networking and exploring are endless, but you might miss what you really came to see if you try to catch too many things.

2. GET SOME SLEEP.
It might be tempting to want to stay up late to deliver that doc to the client at 3 am, but your brain will be made of jello and your nerves frayed from the day's sensory overload if you don't get some real shut eye (preferably in a real bed, not in the trunk of a '96 Taurus.)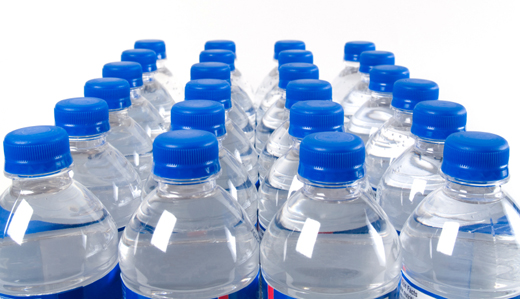 3. DRINK WATER, LOTS OF WATER.
Bring a water bottle with you to the Convention Center – water bottles on-site can be overpriced and there are water fountains sprinkled around the hallways for you to refill with. Don't forget it will likely be hot outside, so hydration is key! (Reminder: margaritas do not count as water.)

4. DON'T WASTE TIME TRYING TO KEEP TABS ON YOUR PEEPS.
Everyone will be running around all over Downtown Austin. Set up daily meeting spots and times with your team members in advance to take a breather, catch up, and feel human.

5. BE PATIENT.
You are going to be thrown into a huge swarming crowd of people for 4 days, and likely will encounter frustrating lines and traffic jams. Accept your fate and get places early. Take deep breaths.

6. DON'T FORGET YOUR CHARGER.
Being at SXSW is a battery suck, not only because you're using your phone to death each moment of the day, but something about packing that amount of people in one area makes phones and networks very unhappy. Always pack your chargers and extra batteries at the start of the day. Investing in an Energi to Go device as backup is not a bad idea.

7. PACK FOR CRAZY WEATHER.
It'll most likely be warm outside, and muggy. Keep in mind the weather changes quickly and unpredictably in Austin – you might have to take your leggings off when the temperature shoots up 20 degrees out of nowhere (see above), but it will also probably rain and get randomly super cold one day. Of course, it will be unnecessarily chilly indoors. Be prepared for all possibilities. While we're on the topic, pack sunblock – showing up to your panel with your face a deep shade of lobster red is not a good look.

8. WASH THOSE HANDS.
This might go without saying for most, but the SXSW flu/plague is not a myth. Being around that many people is bound to get you some cooties. Stock up on Emergen-C too, while you're at it.

9. DON'T FORGET YOUR BUSINESS CARDS.
People will want to keep in touch without having to post a Craigslist Missed Connection about you. Remember to bring 20 or so business cards out with you each day.

10. HAVE FUN!
If you've had a really hard day, there's a bar called The Jackalope on 6th Street that will serve you a Texas-sized cocktail called The Eldorado, fit for 4-5 people. Only consume in case of extreme emergency.
Wanna catch JESS3 at SXSW? Here's where you can find us:
Who: Jesse Thomas, Co-Founder and CEO
What: Intent & Impact: How Visualization Makes a Change
When: Monday, March 12, 3:30 pm
Where: Austin Convention Center – Ballroom A
Who: Leslie Bradshaw, COO and President
What: Tech Superwomen: Mentors and Mentees, FTW
When: Saturday, March 10, 9:30 am
Where: Austin Convention Center – Room 9ABC
Who: Brad Cohen, Director of Marketing
What: Snackable Content: Working in a Bite-Sized Future
When: Monday, March 12, 5:00 pm
Where: Sheraton Austin – Capitol ABCD
Stay tuned to blog.jess3.com and twitter.com/jess3 to find out where you can find our team on the ground to score t-shirts, stickers and more!