Interconnectivity and information democratization are some of the most inspiring qualities of the internet. They're so ubiquitous that they're almost cliches. That's the upside: overlapping networks of information connecting you to strangers and bringing you closer to friends from all stages of life.
The downside, though, might be best illustrated by that ex-boyfriend that you just can't seem to escape. In the case of a break-up, interconnectivity, like overlapping friend circles, causes a former boyfriend's once-wry but now-arrogant status updates —  and your nauseating urge to check his profile for the latest — to be unbearable.
That is why, when Brenna Ehlrich and Andrea Bartz of Stuff Hipsters Hate and CNN's Netiquette column suggested we build a browser plugin to erase ex-boyfriends and ex-girlfriends from every browsing, JESS3 Labs jumped at the chance and created Ex-Blocker.
Ex-Blocker is a browser plug-in compatible with Chrome, Firefox, Internet Explorer and Safari, permitting you to effectively remove your ex from your experience of the internet. Users employ the short, simple form at BlockYourEx.com to enter their ex's name, Twitter handle, Facebook page and/or their blog URL.
The plug-in was a huge hit in the blogosphere in the wake of our PR team's microtargeted outreach. Most PR professionals use the same approach employed for generations. Instead of telegraphing or faxing their press releases, though, they now email them. This worked well when print, radio and television were the only mediums for distributing information, but it is an antiquated technique ill-suited to the Digital Age, where journalists, bloggers and opinion-shapers face a daily deluge of pitches and potential stories.
Like the rest of JESS3, our PR team is composed of digital natives who know how to present information that stands out from the crowd. In the instance of Ex-Blocker, our microtargeting approach turned on two recently popular stories. We first reached out to writers who covered a study released that month showing that Facebook-users suffered higher rates of divorce than non-users. Our second information stream into which we cast Ex-Blocker was individuals who wrote about other recent browser plug-ins. To each group, we crafted individually tailored pitches that greeted each writer by name and referenced their recent, relevant work.
The results were astounding. We initially secured a hit on CNN before Jezebel and MSNBC picked up on Ex-Blocker. In the techy blogosphere, first Motherboard covered it, leading to further placements on Gizmodo and Slashdot (Gizmodo blogger Adam Frucci wrote that Ex-Blocker will "stop you from seeing that picture of the one person who used to love you that would remind you that your time with them was the best days of your life that you will never, ever get back because you are stupid and selfish and [mess]ed up badly in a way that is completely irreparable.") Soon, we were fielding interviews with major news outlets. The New York Daily News covered the plugin and so did the Globe and Mail, Seattle Weekly and AOL's Popcrunch. Within a week, JESS3's COO was providing interviews for major television news programs and the plugin was even mentioned on Jimmy Fallon's show.
As is usual with JESS3 PR projects, we received too many hits to fit concisely in a case study, but we saved most of the hits on delicious, so check them out yourself. Within a month, several million people had read or heard about the plugin and thousands of people downloaded it.
To hire JESS3 for PR services, contact Director of PR Simon Owens at [email protected].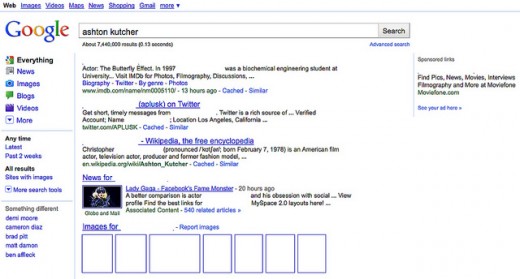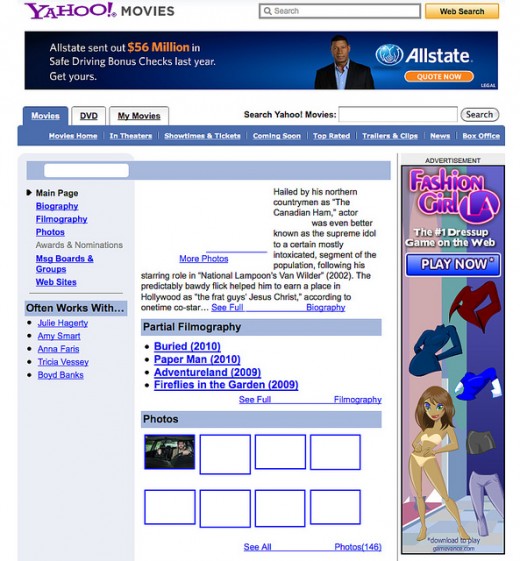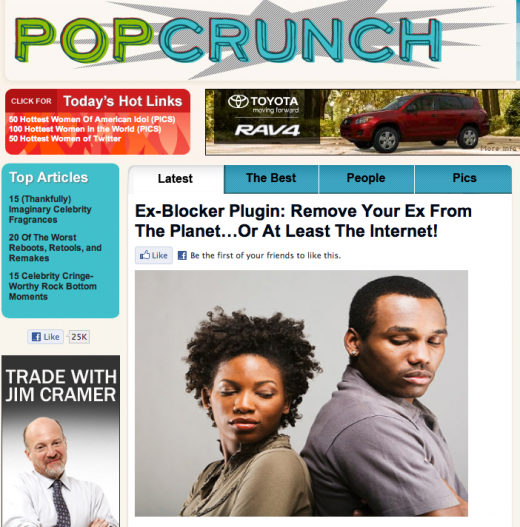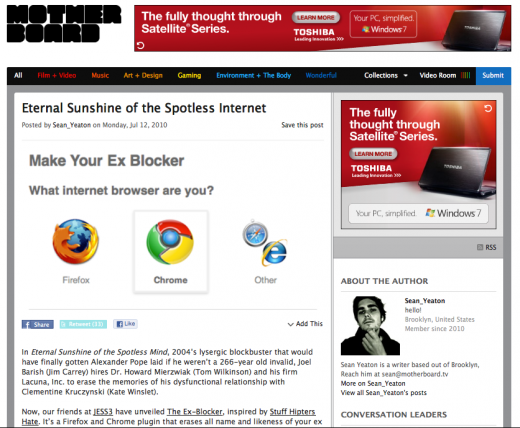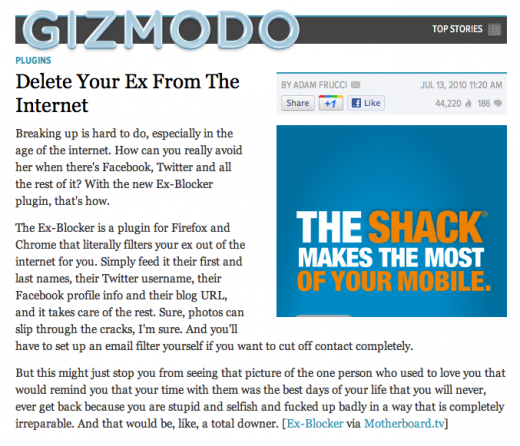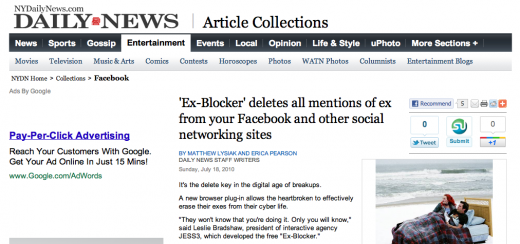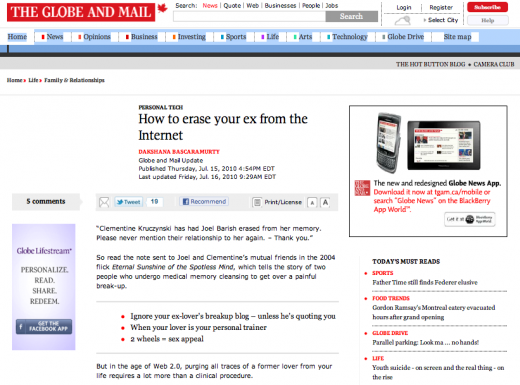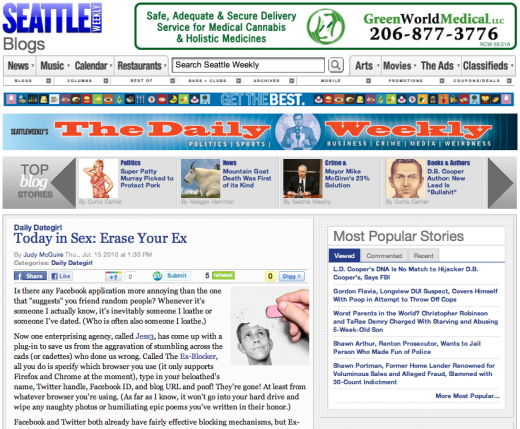 Tags: installations, jess3 labs, marketing