September will mark my fifth anniversary at JESS3. In that time, I have seen more growth, success and failure than most see in a lifetime (mostly growth and success, but enough failure to keep me hungry and humble). And of all the things I've experienced as employee #2, the thing that gives me the most hope in an even brighter future is adding more talented team members.
As anyone who has started a business knows that scaling is one of the hardest things to do. For our family grape farm, scaling has meant not only implementing technological solutions (e.g., automatic irrigation system vs. my sister and I watering out of a tank off the back of our 1980 Dodge Ram pickup), but also hiring more trusted team members to scale what my mom and dad and sister and I do to maintain the vineyard year round.
For JESS3, scaling has meant finding talent that can either keep pace with Jesse and me or finding talent that can do something we can't do so we can expand our horizons and offerings. Our newest additions meet all of these conditions — and this is how…
Lauren Cook, JESS3 VP of Client Strategy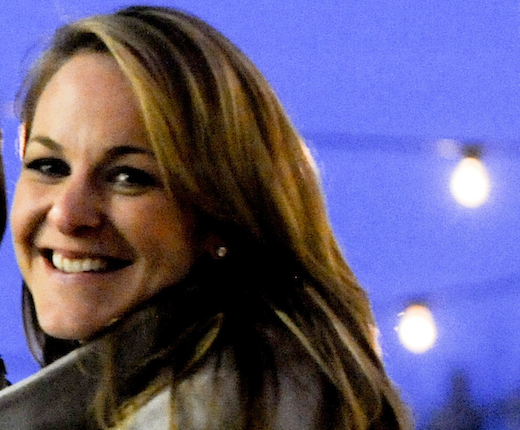 First up is Lauren Cook (@laurencook), our new Vice President of Client Strategy. What I love about Lauren is she has been in my shoes as the head of a growing agency focused on social media data visualization (which is sort of rare). Prior to JESS3, she was the founder and CEO of Swarm Collective — an integrated digital agency that was among the first in the field of real-time curation on a global stage. Best known for leading a team of dozens of curators and content creators for the Twitter Tracker at the Vancouver Winter Olympic Games with our friends at Twitter, NBC Universal and Stamen.
From the experience with the 2010 Olympics, Lauren came away realizing that "human curators are the insurance policies" that need to work in tandem with algorithms and dashboard filters in order to capture real-time sentiment. With Swarm Collective, Lauren has worked with clients across all industries such as ASPCA, NBC Universal, The Red Cross, Vail Resorts, The Michael J Fox Foundation, and Lockheed Martin.
Another thing I love about Lauren are her pro bono passions. In her spare time, Lauren is the vice president of ProjectSpark — a nonprofit she co-founded with her brother to raise awareness and funding to help find a cure for Parkinson's disease in honor of her mother.
"I'm thrilled to join the JESS3 team and advance curation's critical role in creative digital work," Lauren shared with me. "JESS3 is an undeniable leader in the data visualization space, and as the company delves deeper into the world of curating real-time data for large-scale events, I'm eager to utilize my past experience to help position JESS3 as the premier data visualization agency with a built-in curation model."
Brad Cohen, JESS3 Director of Strategy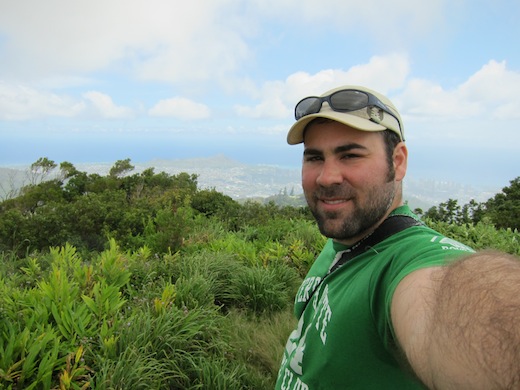 Next up we've got Brad Cohen (@supnah), a master of snackable content who comes to JESS3 as Director of Strategy from the environmental design firm Downstream, where he worked on content strategy and was responsible for translating client messaging into physical and digital applications in terms of content, design and UI / UX. Before Downstream, Cohen worked at [email protected]/Global Strategies International as Sr. Strategist of Social Media and SEO. Over the years Cohen has worked with brands from all walks of life such as AT&T, Verizon, Intel, Nestle, Adobe, McAfee, IBM, Oracle, and Time Warner Cable.
Brad has one of the most interesting backgrounds I've ever come across. Not only does he have a degree in Zoology(!), he also has cooked professionally at a fine dining Italian restaurant, taught English as a second language in Madrid, and earned his M.S. in Communication Theory at Cornell.
"They [JESS3] said I could have all the stickers I could carry. Who says no to that?" Brad told us on why he decided to join JESS3. "Before JESS3, I had worked in SEO and social media, but it was during a time when the social media landscape was even less organized than it is now. I often found myself in positions where clients didn't understand what was possible and what was impossible, and where supervisors were promising more than we could deliver. I didn't want to play in that sandbox."
"JESS3 can actually create the things that we want people to do and share via social media. When we present a concept, it's something we can help to take to fruition, not just something aspirational. That makes my job as a strategist exactly what it should be. There's little benefit to strategy that goes chronically unused."
Brad is a problem solver with a self-described flexible perspective.' "I'm pretty good at figuring things out," he told us. "And in the end that's what an agency does for its clients. They say, 'Can you figure this out for us?' And we say, 'Yes.' I help us to deliver on that promise."
Bonnie Aumann, JESS3 Technical Director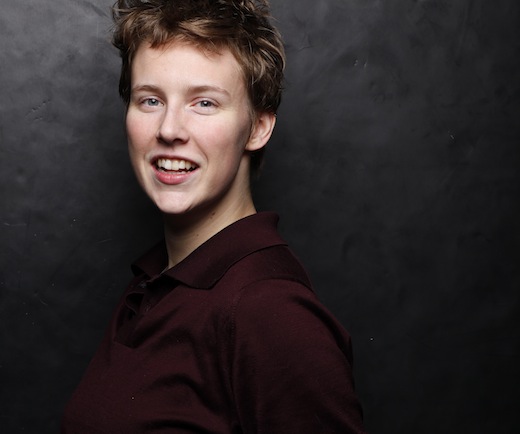 And last but not least, we've got Bonnie Aumann (@bonniea) coming aboard as JESS3's Technical Director. Bonnie brings with her a deep background in technology through her experience working with nonprofits and businesses to build compelling web-presences and tools.
Bonnie is fluent in business and geek speak alike. She's a thinker-n-doer who has presented at international conferences, published numerous articles on technology and development, and has helped produce large-scale events like TEDxPhilly. Bonnie's also the only person I know to have an educational background in History, Web Design, and Psychology!
Before coming to JESS3, Bonnie was the Technical Project Manager at Purpose, where she coordinated technology, design, and strategy to help build social movements and basically save the world. Before Purpose, Aumann was the Agile Project Manager at Algorithmics and Vice President of Products at DBIX Corporation.
"JESS3 has cutting-edge technologies, the ability to bring the freshest content to the world, and an amazing team to boot. Basically, I've found the trifecta of everything I've been looking for in a work environment," Bonnie told us. "The amazing challenge of taking huge amounts of data and transforming it into beautiful visualizations that make it both understandable and useful has been a big draw for me in coming to JESS3."
Bonnie will be setting the tone with technical process and strategy for each JESS3 project. Right now, Bonnie works from Independents Hall, a co-working space and community where she's surrounded by some of the most creative minds in Philly.
I feel so unbelievably lucky to be able to call Lauren, Brad, Bonnie, and the rest of the JESS3 team my colleagues. I can't wait to see what 2012 brings and how JESS3 takes things to the next, next level. Boom.


Tags: anniversary, bonnie aumann, brad cohen, growth, installations, lauren cook, leslie bradshaw, new hires