In August of 2010, the JESS3 team launched The Geosocial Universe 1.0 to determine who the biggest players were in the location-based landscape. Since then, acquisitions, mergers and IPOs have happened, so we decided it needed an update. The Geosocial Universe 2.0 pairs a new a design that better displays the comparison between the total number of registered users with the percentage of people accessing the sites via mobile and an all-over update of the latest numbers across the universe.
With the launch of The Geosocial Universe 2.0, JESS3's PR team hit the Internet hard to promote the three updated infographics to journalists, bloggers, and top social media users. The exclusive was given to the influential social media blog Social Times, and JESS3's CEO, Jesse Thomas, posted it to his official Forbes blog. Then, using a micro-targeting approach, we sent the story to tech and design bloggers who had written about The Geosocial Universe 1.0 in 2010.
Within hours, TechCrunch — the 2nd most popular blog in the world according to Technorati — picked up the story. As a result, CBS MoneyWatch.com, WashingtonPost.com, and several other major media outlets reposted it. The TechCrunch post also received 2,000 Facebook "Likes" and 3,200 tweets — helping make The Geosocial Universe 2.0 viral.
From there, the hits kept coming — from top design blogs like DesignTAXI, to blogs dedicated to infographics like Visual Loop, to social media specific blogs like AllTwitter, to business-centric news sites such as WSJ.com, to the prominent economic blog The Big Picture.
Then, we moved on to pitching writers who had covered Microsoft's recent acquisition of Skype and LinkedIn's IPO, which was breaking news that day. From that angle, we garnered even more hits like GeekWire, The Digital Consultant, and Bit Rebels.
Twitter was also a major contributor to the spread of The Geosocial Universe 2.0 with social media guru @marismith, NPR senior strategist @acarvin, Best Buy CTO @rstephens, and popular online news distribution service @PRWeb all tweeting the story to their thousands of followers.
Infographics visualize data that extend past language boundaries, so it comes as no surprise that the story was picked up in numerous international blogs like Trendciero, AC, Valori Primi Lab, KennstDuEinen, and NewZilla.
The Geosocial Universe 2.0 continues to spread with new hits still coming in weeks after the initial pitching. All in all, the project has received hundreds of blog hits, Diggs, and thousands of Facebook shares and retweets.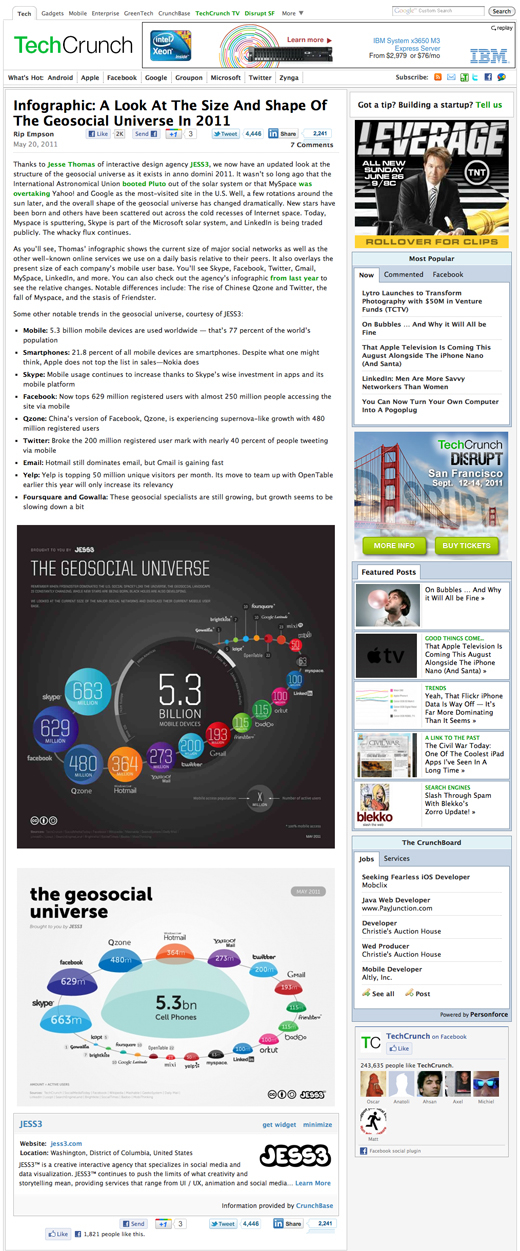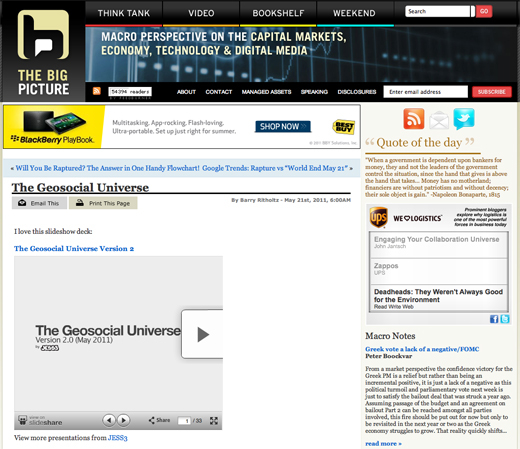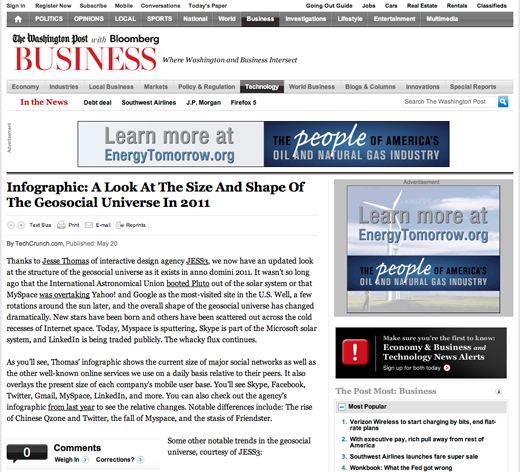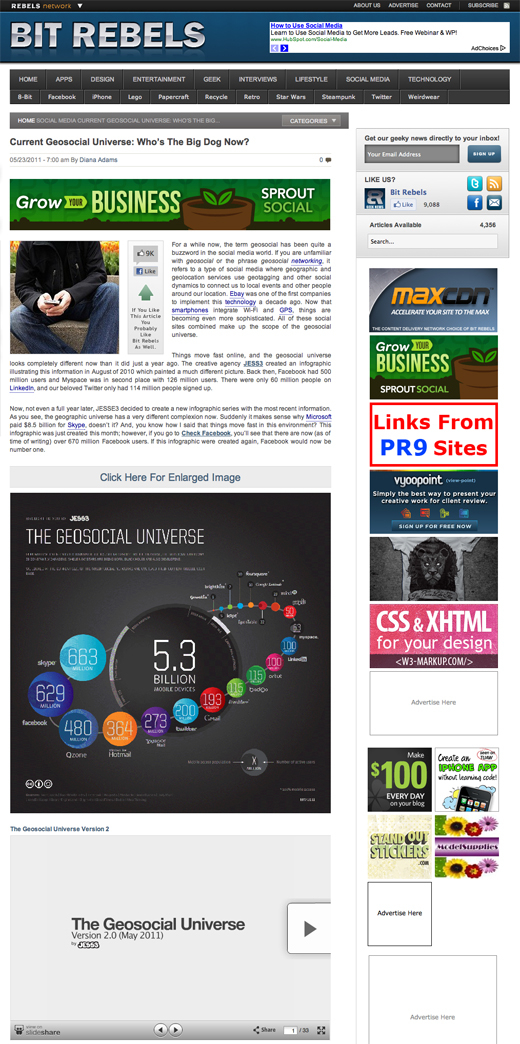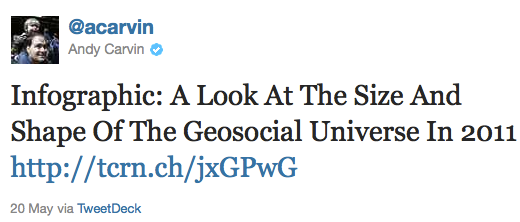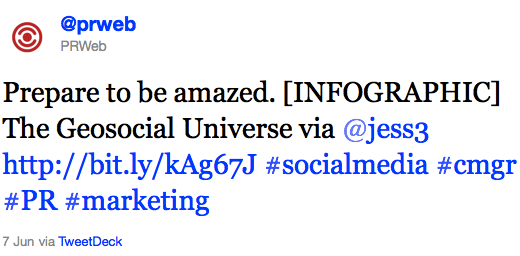 Tags: case study, geosocial universe, infographic, pr