Because things change so quickly in the world of the wide web, we've decided to give a little update to one of our favorite project from last Summer, The Geosocial Universe Infographic.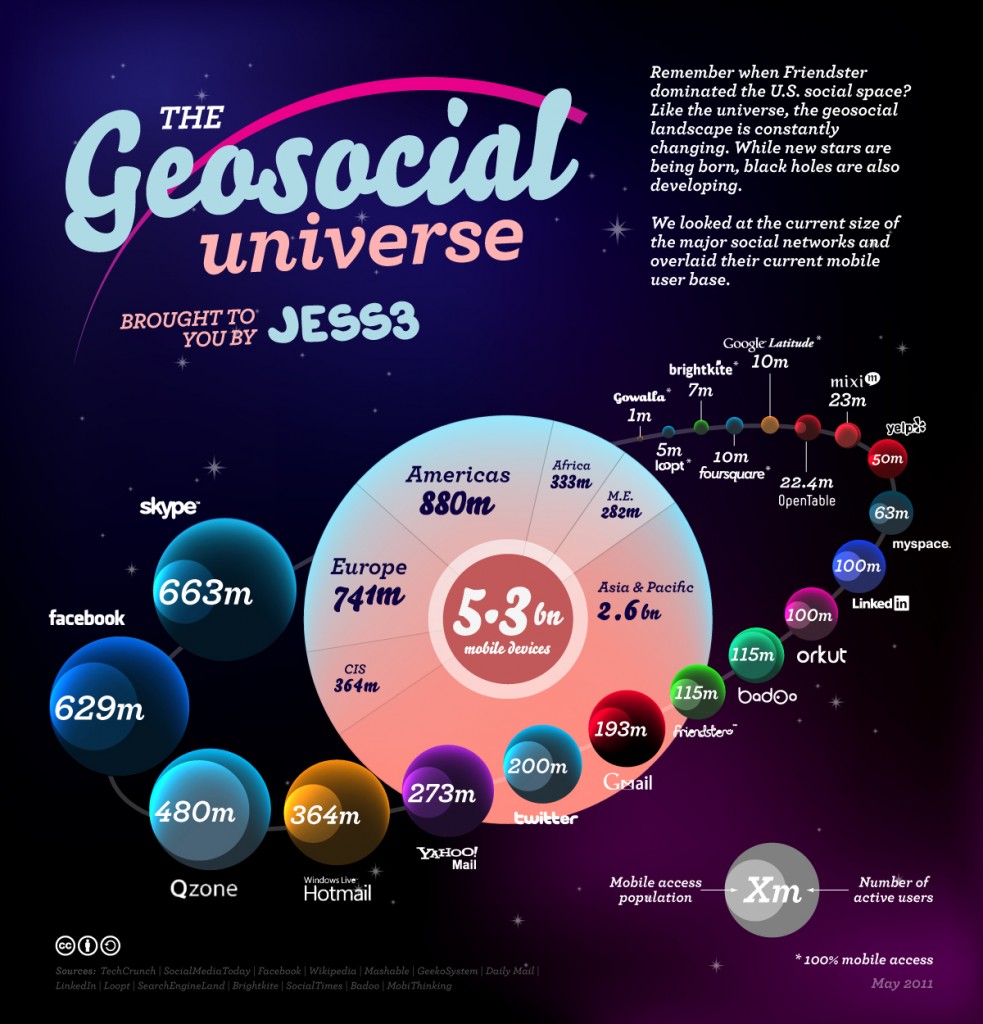 We've added new numbers, new networks, and tons of great new info – inside you'll find the following stats:
*Mobile: 5.3 billion mobile devices are used worldwide — that's 77 percent of the world's population.
*Smartphones: 21.8 percent of all mobile devices are smartphones. Despite what one might think, Apple does not top the list in sales—Nokia does.
*Skype: Mobile usage continues to increase thanks to Skype's wise investment in apps and its mobile platform.
*Facebook: Now tops 629 million registered users with almost 250 million people accessing the site via mobile.
*Qzone: China's version of Facebook, Qzone, is experiencing supernova-like growth with 480 million registered users.
*Twitter: Broke the 200 million registered user mark with nearly 40 percent of people tweeting via mobile.
*Email: Hotmail still dominates email, but Gmail is gaining fast.
*Yelp: Yelp is topping 50 million unique visitors per month. Its move to team up with OpenTable earlier this year will only increase its relevancy.
*Foursquare and Gowalla: These geosocial specialists are still growing, but growth seems to be slowing down a bit.
While you're here, check out our Slideshare deck, which includes some of our initial sketches and designs that didn't make the final cut:


Tags: Data Visualization, geosocial, geosocial universe, infographic, jess3 labs