A few weeks ago, my boyfriend, a man equally passionate about beef as he is about hot peppers, found out about Steak Truck's famous Habanero Steak Sandwich. The only problem? He could not find the truck. Despite circling the few midtown blocks around the location they had tweeted when he left the house, the Steak Truck was nowhere to be found. As it turns out, they had been beat to the punch by another food truck and hadn't yet updated their new location.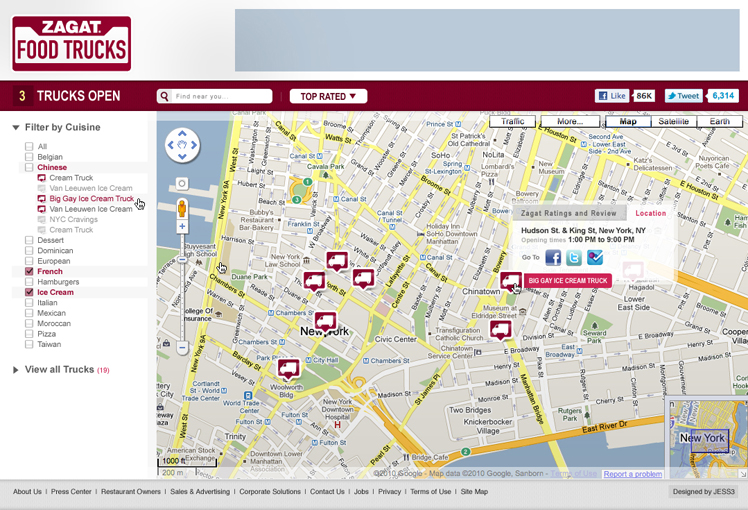 Now, thanks to the JESS3-designed Zagat Food Trucks, no one will ever have to face the crushing disappointment of not finding the food they so crave at the expected corner. The Zagat Food Truck site tracks a variety of Zagat-rated food trucks through tweets and location updates made by the truck themselves. Like any respectable restaurant-finding site, the trucks can be sorted according to cuisine offered, and users are invited to contribute their own ratings.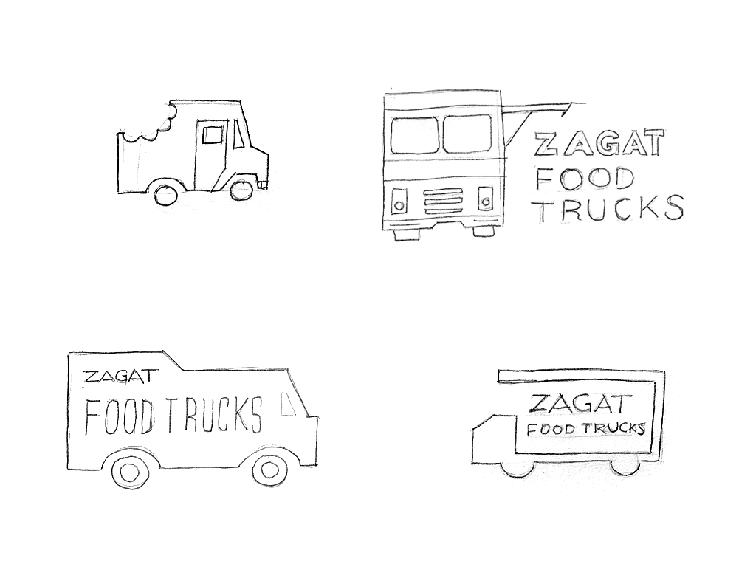 Check out more of our team's initial sketches on our case study at JESS3.com.
Written by Alix McAlpine | Director of Marketing, JESS3


Tags: zagat jess3 foodtrucks